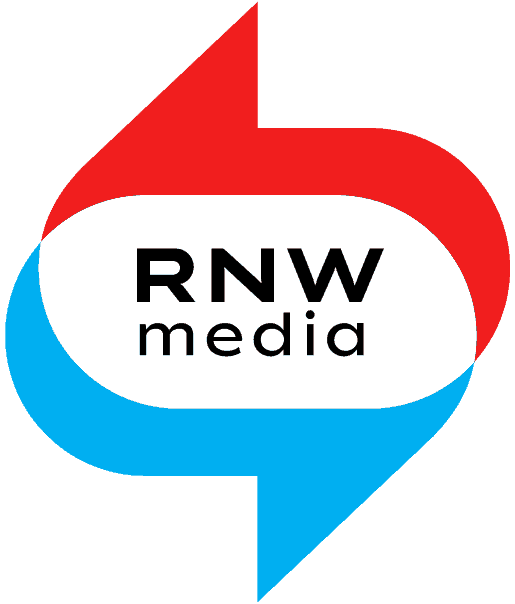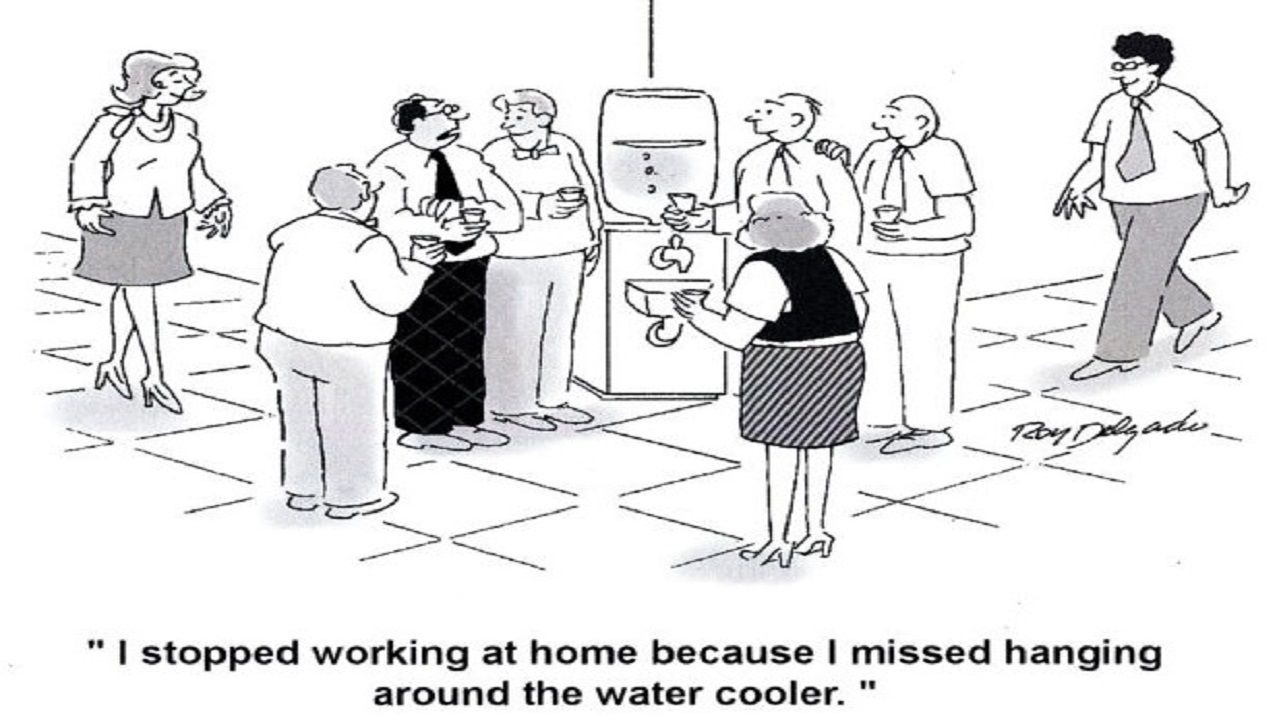 Heard at the water cooler
Over the last few months we have had quite a few people joining the global RNW Media team, so first of all, a very warm welcome to you all! We hope you are finding your feet, despite the limitations and challenges that COVID-19 has thrown up. It has been a busy quarter, with lots of things going on within RNW Media. Here's a quick roundup of some major milestones: End of May we received the results of our funding proposals from the Dutch Ministry of Foreign Affairs (BuZa), which proved to be a mixed bag. We published our Annual Report 2019, and the Employee Engagement Survey showed that on average we have improved as an organisation compared to the survey in 2018. We also started the organisational strategy process, which will result in a reviewed strategy to be approved by the Supervisory Board in October. This process will be guided by Manon Frenken and Catherine Clerkx from Rainmen. And last but not least, Jacqueline announced the sale of the building and grounds in Hilversum, which marks the end of an era for those who worked at RNW Media's predecessor, the Wereldomroep. Globally, the second quarter of 2020 has been dominated by two major events: the continuing COVID-19 pandemic and the #BlackLivesMatter protests. The Corona crisis still has a big impact on everyone, and particularly on vulnerable groups. Besides that, misinformation is a big worry as well as the fact that in a number of countries the democratic process is under increased pressure. All teams have taken up these concerns in their content and activities and in the Netherlands RNW Media has teamed up with other SRHR organisations and is lobbying with the government to raise awareness. On the other hand, COVID-19 has led to opportunities, such as the emergency COVID-19 SRHR fund, set up by the Canadian government. RNW Media is part of one of the programmes that is being funded, which is exiting news! Marie Stopes International (MSI) is in the lead for this programme, which covers DRC, Nigeria, Kenya and Yemen. The programme runs until March 2021, and is a great way to build up a track record with Global Affairs Canada (GAC) as a new donor and to work with new partners. RNTC has developed an infodemic toolkit in collaboration with the OSCE and Mass Media Uzbekistan. The toolkit helps journalists to report on the COVID-19 crisis, and to avoid and counter misinformation. The toolkit consists of six modules and includes topics on monitoring and verification of news. Participants can also contribute by adding to the 'Debunkers Database' and read about reported debunks from peers. The other big story was and is the #BlackLivesMatter movement, which has thrown systemic racism as well as police brutality into the spotlight. From the teams we have seen some interesting insights, such as the story from a young Burundian living in Minnesota, and the situation in the Kayes region in Mali, where slavery is ingrained in the culture. Also Habari DRC has taken a sharp look at the political response (French) to the #BLM protests in Africa.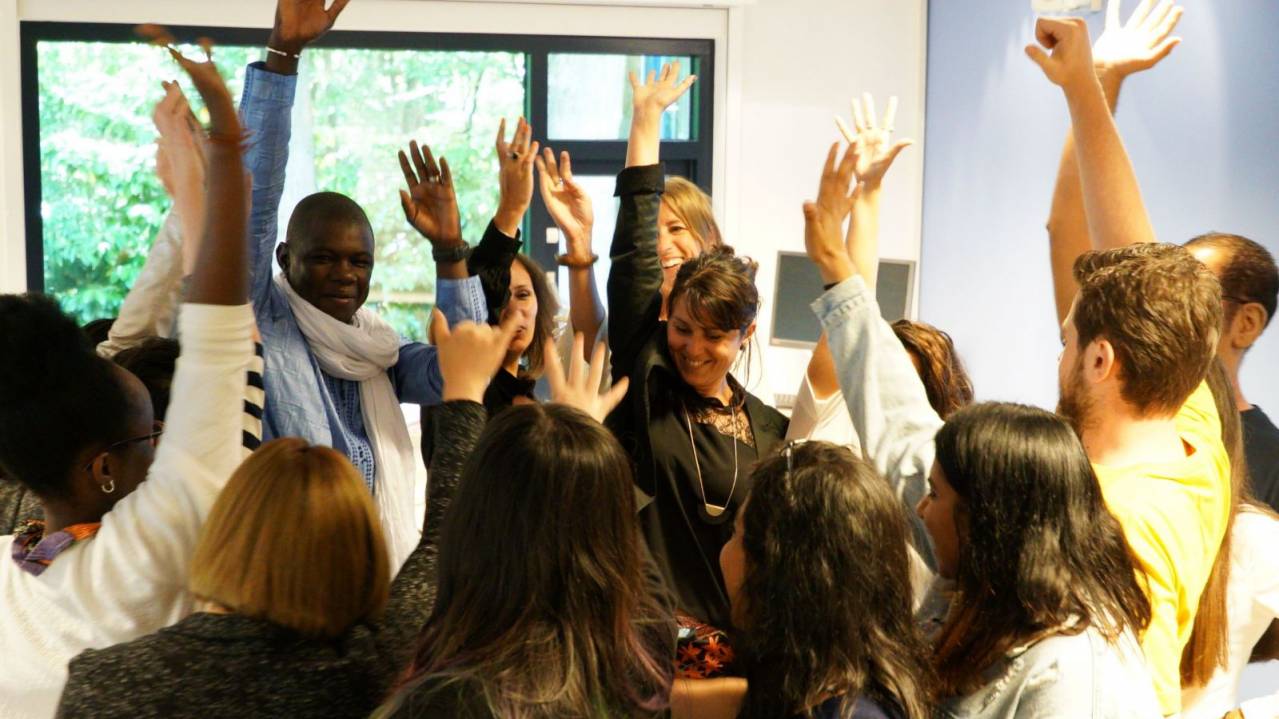 Go team RNW Media
World Press Freedom Day on May 3rd was the focus of some high profile activities and events at RNW Media. Michele Ernsting moderated The Hague Talks on How can we make our voices heard in the time of COVID-19? The session was very lively and worth revisiting, you can watch it here: https://www.haguetalks.com/event/online1/ Other activities around May 3rd were the launch of an animation as an introductory module to an online course that we will go live later this year and is being developed with the Ministry of Foreign Affairs and UNESCO. On top of that a youth survey went online asking our network of content producers what their challenges are when working in difficult settings and how they think the international community should be contributing to their freedom of expression. Great news from the Justice4Her team in China! Their advocacy work has led to the change of anti-domestic violence laws in two provinces. The team has been working with a local law firm since 2016 to influence law making on gender-based violence and they have had several successes. The difference this time was that the team was invited to give input on the law as expert on the subject. On top of that success, the Justice4Her team was also approached by Uber China for a conference around their new anti-harassment policy. This invitation is a great opportunity for the team to showcase their work in the private sector. Also really good news from Syria! Our project there was frozen in January, due to the Dutch government's position towards funding work in Syria. A grant from UNESCO's International Programme for Development of Communication (a media fund) has made it possible to start up the work again. In Yemen, the SRHR subsite of Manasati30 has been launched, it's called Hobb wa Tebb. The team also received confirmation they can continue to work on the UN Peace Project, funded by UNESCO, which is focused on the inclusion of young people. Huna Libya launched their SRHR website, so please check it out, as this is a new dimension to the team's work. The launch coincided with the news that the team will be working with UNFPA on further developing the SRHR content, specifically on gender-based violence and intimate partner violence in the coming six months. More launching was done in Nigeria (yes, the Digital Team have been busy!), with the LM Naija website. With COVID-19 as backdrop, Love Matters Naija has continued to focus on gender-based violence and is now partnering in the EU/UN Spotlight Initiative which lobbies at governmental level to raise awareness for violence against women and girls and to take action against it.
On another note, Love Matters Naija also took part in the digital version of Q-Conversations, a Lagos based event where the LGBT community comes together to discuss issues that affect them. Yaga Burundi had the challenge of working around the presidential elections in May, which caused a tense situation in the country, only made worse by the COVID-19 pandemic. Masaraat and the Love Matters Arabic teams worked on their advocacy skills in an online training. As part of the training the teams started drafting their project based advocacy plans. So, to be continued… RNTC pivoted very rapidly from face-to-face to online learning in order to still provide high quality capacity building - training and coaching - despite COVID-19 restrictions. RNTC provided numerous online trainings over the past few months with high engagement and client satisfaction. A great achievement for RNTC to show its innovative agility and new business approach. After a successful Nuffic scholarship window earlier this year, 36 international students were nominated to start with RNTC's open courses as of September. RNTC is happy to share that they are able to take the needed measures to host another group of media professionals, during this challenging times. Also, a second Nuffic scholarship window just closed for courses starting in January 2021 for which RNTC have received 220 applications. Number of nominees will follow! CARE Nederland's Every Voice Counts (EVC) programme has found that certain harmful social norms are barriers to the inclusion of women and youth in governance decision-making. In order to shift these harmful social norms, CARE Nederland partnered with RNW Media / RNTC to train and coach country teams in Burundi, Rwanda, Somalia, and Sudan on traditional and digital media campaigning. These campaigns led to early signs of changing attitudes and behaviours at the household and community levels. Read more here! At the end of the day, all our work is about making an impact. In May our PMEL team published the report Creating Change through Digital Communities, which shows the impact our work has on the users of our platforms. The report is the result of research done last year, which was part of an evaluation of the Citizens' Voice and Love Matters programmes and has some impressive results. Definitely worth a read, if you haven't already.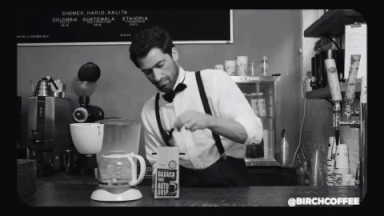 What's brewing?
Sustainability is an important topic for us at RNW Media. Michele Ernsting and Ana Rodrigues are working on a process for sustainability and working with partnerships. A workshop was done with those directly involved. Work on sustainability will continue in the coming months. COVID-19 is still having a huge effect on the conference calendar. Some events have been moved to next year or will be held online. The World Press Freedom Conference is one of the latter. It was scheduled for April in The Hague, but has now been rescheduled to 9 and 10 December and will largely take place online. It will jointly celebrate World Press Freedom Day (3 May) and the International Day to End Impunity for Crimes Against Journalists (2 November). RNW Media is developing a number of activities during and around this conference, more to follow soon. As part of the Swedish Postcode Foundation project, the Swedish equivalent of the Dutch Partos 'Forum Syd' asked RNW Media / RNTC to exclusively host their yearly event by presenting the Citizen's Voice Roadmap to their audience, which mainly consisted of other Swedish and International NGOs and CSOs. The next session is planned for August.

Let's talk money!
The 29th of May was a big day, as the Dutch Ministry of Foreign Affairs (BuZa) announced which proposals are awarded funding for the next five years. For us the result was a mixed bag, with three out of five proposals awarded. The result and notes from the subsequent Q&A session are on InfoHub. The exact budgets of the programmes that were awarded will be known soon. The next phase is to develop the full programmes with the consortia partners. Business Development is also working on technical partnerships with strategic partners in the Power of Voice SDG5 consortia which have received funding from BuZa. There are many opportunities, both on an organisational level where there is a programmatic and strategic fit and also with RNTC as a training partner. In Quarter 2, there were quite a few successes in fund raising, especially on a local level, just to name a few: UNESCO has renewed its grant for the team in Yemen for their work on the UN Peace Project. Also UNESCO has awarded a grant to our team in Syria to work on the International Programme for Development of Communication, which means the team can get up and running again. Also good news from Libya, where Huna Libya secured a grant from UNFPA for their SRHR work. And last but not least PMEL secured a research grant from Share-Net for research into gamification.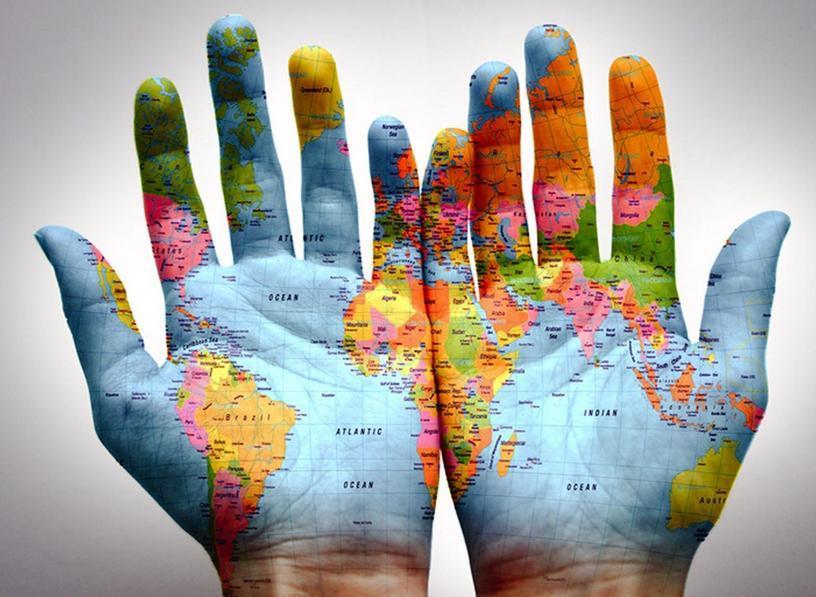 Our latest Tinder match
We have signed a partnership with consultancy bureau Universal Media who will be working with us on an online campaign using Dutch influencers to reach out to Dutch youth. The aim is to encourage them to show solidarity with young people around the globe around issues such as human rights and freedom of speech. The campaign launches with Gay Pride at the beginning of August and will run untill Human Rights Day in December, marking six key moments. More details on how to support the campaign will follow.
Do you have any feedback or want to be featured on the next newsletter? E-mail the communications team at

stella.vanbemmelen@rnw.org