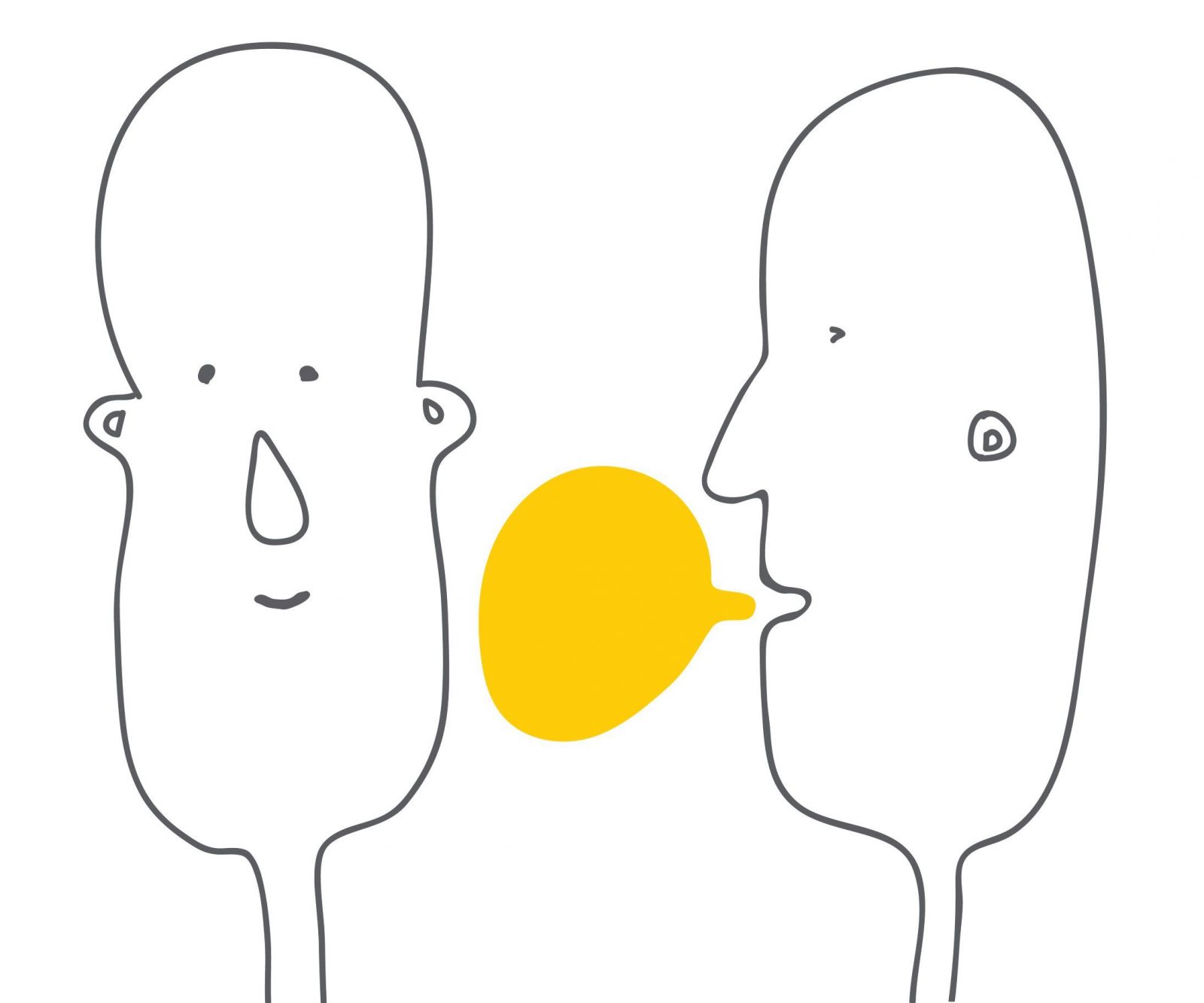 Feature story
---
A conversation for all to attend
On the occasion of International Youth Day, 12 August, what better way to cherish diverse young voices than to bring them together and let them express what matters to them.
Young people make up more than 18% of the global population. This means 1.8 billion young voices from different backgrounds, belief systems and social contexts. These voices need to be brought together through 'inclusive discourse' so they can constructively stimulate positive changes in their societies. An 'us versus them' mentality can only stand in the way of creating this shared desired reality.
Our Citizens' Voice programme recently trained the content producers and moderators of our digital platforms in the Democratic Republic of Congo and Burundi on how to identify regionally-specific prejudices and address them. Thanks to the training our bloggers learned how to deconstruct prejudices in online texts, articles, media pieces or comments, and to respond to them effectively to reduce their occurrence.
Patrick Abega, is one of the bloggers of Habari RDC, our platform in the Democratic Republic of Congo. He is originally from Goma, but lives in Kinshasa. He recently attended the 'prejudice training' along with 74 other young Congolese from four different regions. We asked him about his opinion and if he found it useful.
"The other side"
Prejudice in Patrick's words, is "a false opinion that we make about people, believed to be true because it is repeated so many times and is widespread in the society."
A clear example of regional prejudices can be seen in the rivalry between Goma and Kinshasa, one eastern and the other western province of Congo. Patrick shares his experience: "coming from East Congo I face prejudices every day. People from Kinshasa call me 'Muswahili'. They stereotype me as being alcoholic and unfaithful. This makes it almost impossible for me to connect with anyone from the other side."
Emotional abuse and exclusion are the most common results of polarisation in communities: "I always try to behave responsibly when facing prejudices. But I am, by now, accustomed to a feeling of humiliation and rejection."
"By remaining silent we only drift apart"
Extreme polarisation tears up communities and even contributes to civil conflict. "It is important to make our very best effort to remove prejudices. In my country, communities clash because of false judgments, people die because of rootless blames, and some kill based on insensible beliefs. Only when it is too late, do they realise that prejudice was blinding them," explains Patrick.
The Citizens' Voice training focused on different stages in addressing prejudices: diagnosing a prejudice in oneself or in content peers produced, then experiencing confrontation and finally, eliminating prejudices. Our bloggers were surprised to find blind spots in their own way of thinking. But some found confrontation the most difficult.
"I came to the conclusion that insisting on our prejudices or not speaking out when we are a subject to them is not an option. By remaining silent, we only drift apart. It makes it more difficult for us to achieve our common goals."
"Now I'm fully ready to talk to people, prejudiced or not, I am willing to work with them despite our differences." Patrick takes pride in his openness and talks about his new insight: "I'd try to make my peers see the negative effect of spreading false beliefs in communities. Most of them will be willing to change when they find their blind spot."
"Inform young people to bring them together"
Platforms like Habari RDC help bring young people together in a safe digital space so they can learn about each other and their differences. We believe young people, once informed, can accept different viewpoints and engage in constructive dialogue.
"Congolese youth need more information about prejudices. Human beings are all raised with a set of beliefs, which are not necessarily always right. But that doesn't matter. What matters is to raise awareness about prejudiced thoughts, identify them and try to remove them," Patrick confirms. He appreciates having had the opportunity to receive the training; "…not all young Congolese have the same luck as me. Many feel lost because no one ever told them they can make better choices."
In some polarised settings access to independent and credible media is extremely limited. We need online platforms, like Habari RDC, to remain inclusive and reach out to inform young people. And building the capacity of media professionals is, therefore, crucial. With the right training it is possible to create sustainable and credible media channels that really represent the issues and opinions of young people.
For Patrick it's clear. "I think in order to reach a larger number of youth we must use inclusive channels and messages to raise awareness about wrong beliefs and spark conversations among communities so they can discuss and accept their differences. This is the only way to bring about positive change."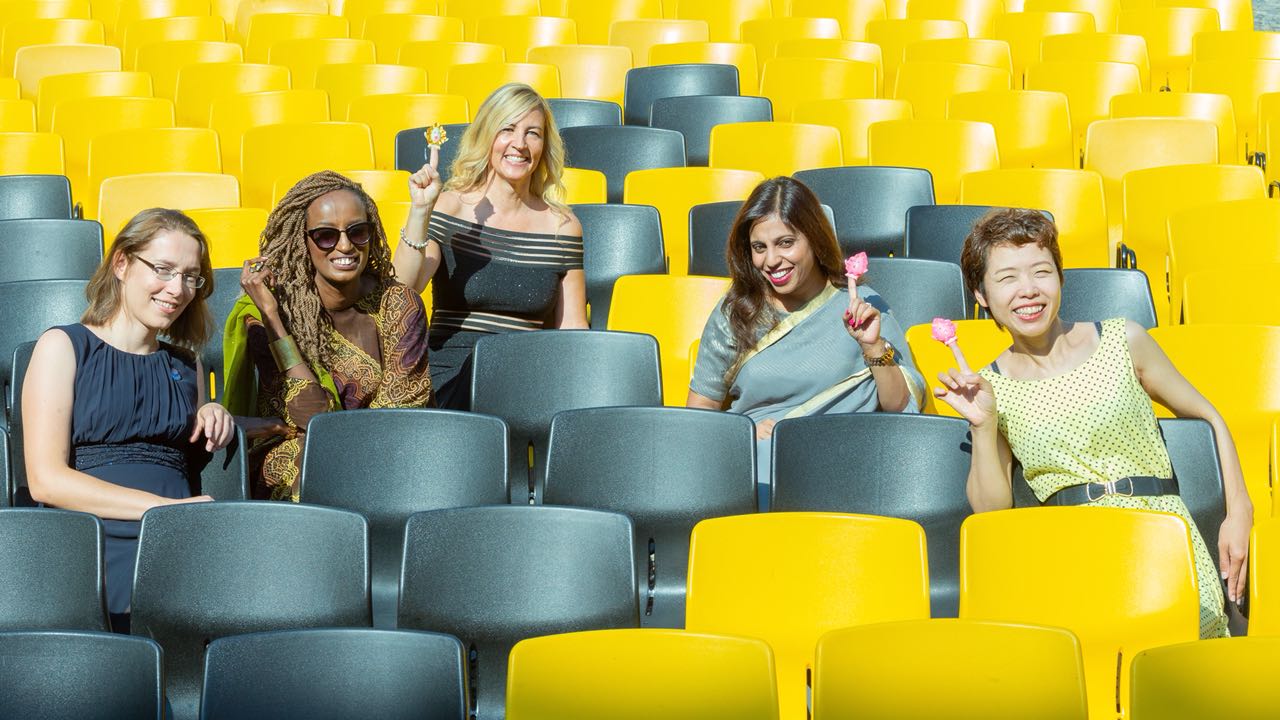 Feathers in our cap
Vithika Yadav, Head of our Love Matters programme in India starred in #FemalePleasure, a documentary by the award winning director, Barbara Miller. The film follows five women in their personal and professional lives, and looks at the remaining barriers to female sexuality and women's sexual pleasure. #FemalePleasure was screened in three sold-out shows at the Locarno Film Festival on 5 and 6 August, receiving a lot of attention and a ten-minute stand up ovation. The film will be premiered in Zurich on 1 November and released worldwide on 15 November.
Justice4Her —our project in China on rights and gender equality for women migrant workers, co-funded by the European Union— published a post on Weibo (Chinese Twitter) that created a wave of responses and pressured the Chinese police to withdraw a flawed decision. Fenfen, a young woman living with cognitive disability was raped. Going against Chinese law the local police dropped all accusations on the grounds the young woman had sex of her own free will and the perpetrator did not know she was a minor. Justice4Her posted about the case. In 24 hours, the post generated over 3.000 engagements and hundreds of Chinese mainstream media outlets talked about it. The online and offline conversations put pressure on the Chinese police. The police responded on Weibo and to Justice4Her, saying 'we will withdraw our previous decision and review the case'. A big victory for women's rights!
In the last week of July, we teamed up with CHOICE for Youth and Sexuality to bring the global voices of young people to AIDS 2018, held in Amsterdam. The International AIDS Conference is a global event widely attended by diverse groups from all over the world. But many young voices are absent due to various barriers—lack of funds to attend, lack of connection to a group or network, etc. We used our digital expertise, online platforms and pool of young advocates to build an instant connection to and between young people around the world and #LetEmSpeak. Through our 16 interactive sessions, we managed to let young people from Uganda, Egypt, Mexico, Pakistan and the Philippines talk about living with HIV/AIDS in their countries and how they think young people can contribute to the global efforts around this issue.

Our location
On 28 August, the leadership of our RNTC media training centre will be at the World Bank's headquarters in Washington. We are holding a workshop with the World Bank and the Center for International Media Assistance to explore the World Bank's role in media, good governance and development. Media development programmes remain fragmented and poorly funded, making up a tiny fraction of overall development spending. The workshop will convene experts well placed to contribute concrete ideas about how the World Bank can support the efforts of partner organisations to build vibrant and well-governed media systems for development. The workshop builds on the media capacity-building deep dives RNW Media hosted in Washington in September and December 2017 with World Bank participation.
In 93 days, Rwanda will host the 5th International Conference on Family Planning in the city of Kigali, from 12 to 15 November. The government of The Netherlands is a member of the core organising group and we are making sure our Love Matters programme will be there to represent its open, honest, sex-friendly approach to SRHR. Please keep an eye out on our website, Twitter and Facebook for our latest plans and activities for ICFP 2018, including a possible panel discussion on pleasure positive sex!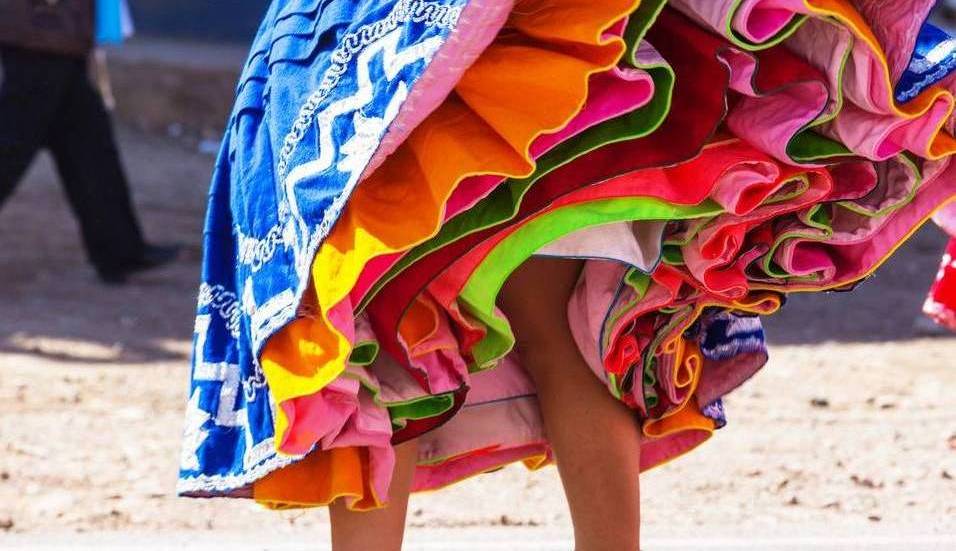 Barometer chat
The great Argentine hope for a potential domino effect in favour of legalising abortion in Latin-America has failed.
On 9 August, The Guardian reported the Senate rejected a bill to legalise abortion in the first 14 weeks of pregnancy by 38 votes to 31. Take heart! It was a relatively tight vote, which suggests support for legalisation is indeed growing. That support can only be there if we feed it with continuous access to information on abortion and related issues. That's why platforms like the Love Matters Mexico platform "Hablemos de Sexo y Amor" are so crucial in this latest rein of the Global Gag Rule regime. Are you working on abortion rights and young people in Latin America? How do you provide much needed information?
Start a conversation with us by contacting Jennifer Bushee, RNW Media's Communication & Stakeholder Manager, at jennifer.bushee@rnw.org.