Feature story
---
The urgent need for female voices
In times of growing social and political polarization, the world is in urgent need of courageous women who speak up. Because compassionate female voices are indispensable while advocating for equal rights and global solidarity. Amani, a vlogger for Huna Libya, is one of those much needed voices.
While the bigger part of our world was getting ready for new year's celebrations, back in 2016, Amani was uploading her very first vlog (video blog) to from her home. She humorously calls it a new year's resolution, but the 28-year old from Benghazi, Libya, has been on a mission since that particular evening. No conventional talks about make-up tools or fashion trends are shown, Amani's vlogs are all about female engagement, freedom of expression and women's rights.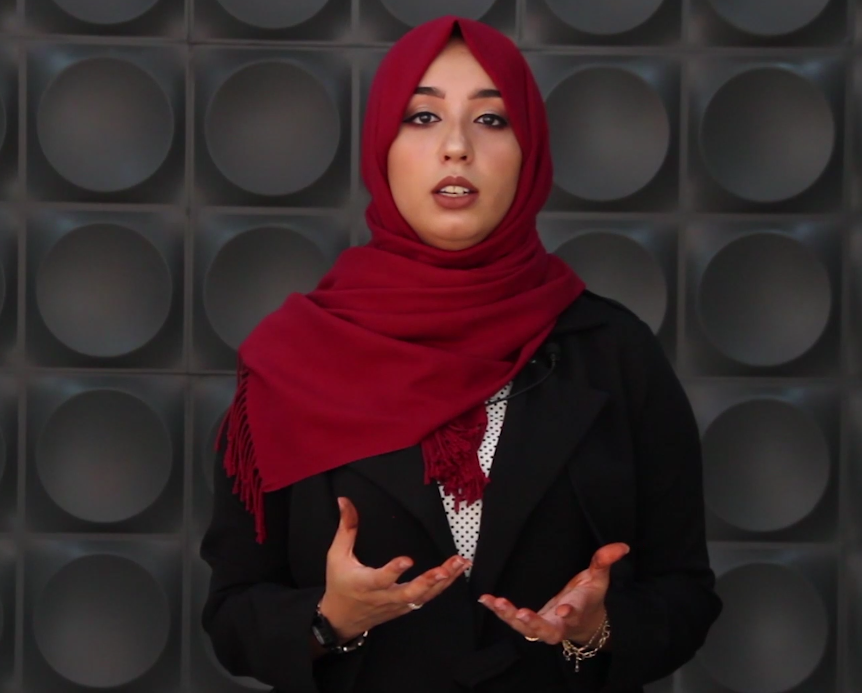 Feathers in our cap
---
Our team in Egypt created a campaign on promoting emergency contraception that went viral. The animation shows a sperm and an egg rushing to get together knowing that the couple have not used any type of protection. They are unpleasantly surprised when they find out about the emergency contraception in place! Buying and using condoms in Egypt is frowned upon, and there is little awareness about emergency contraceptives among young Egyptians. Love Matters Arabic reached 3.7 million young people with this campaign, more than 10% of the youth population of Egypt.
Our digital team in Hilversum is cutting edge! They recently increased the speed of all our Citizens' Voice's platforms by three times and reduced the cost of visiting them by reducing total Bytes usage. These platforms are operating in restrictive settings where access to high-speed internet, latest technology and gadgets is limited and at times extremely expensive. Because of this breakthrough, the content on our platforms loads faster and at a lower cost. This allows our users to access content on an old phone and in a remote area. The accessible and affordable content will encourage our users to keep coming back to our platforms.
The Chinese say: "reading a thousand books is not as good as walking a thousand miles". Our CEO, Jacqueline Lampe, recently travelled to China to meet with a number of Chinese government officials including, Mr. Huang Kunming, the Head of the Publicity Department of the Communist Party. They discussed poverty alleviation, inclusive development and technological innovation in China and other countries along the Belt & Road, i.e, the Silk Road. She also spoke at the 'Media Cooperation Forum on Belt and Road' held at the Congress Hall of China. In her speech, she emphasised the much-needed support for young bloggers, journalists and media professionals to become the drivers of digital innovation in the modern era. She also proposed establishing a 'Belt & Road Scholarship' at our RNTC Media Training Centre as a meaningful way to contribute to and benefit from President Xi's Belt & Road initiave.
In Burundi our Yaga bloggers made news on France 24 for a series of videos they produced on innovative entrepreneurship. In the videos they show examples of successful and innovative start-ups created by young Burundians to make a change in their lives and those of the community around them. This is not the first time our bloggers make news. Just a while ago our newly-established platform in Mali, Benbere, created buzz on el Pais with their work on encouraging different communities in Mali to come together and participate in debates on everyday but seldomly discussed topics, such as early marriage or ethnic-based disagreements.
Our RNTC Media Training Centre hosted a half-day masterclass on 20 November in Hilversum for partners from Dutch NGOs and INGOs. The training covered ways to create content and campaigns that move young people to action. This is one of their many activities in the past and coming few weeks. In partnership with Care, RNTC will be training Somali and Sudanese media professionals in Ethiopia. A workshop will be held at the IGNITE conference in Amsterdam, in partnership with SPARK, to focus on counter radicalisation in Erbil. Multiple sessions are organised at Megaphone in Cluj-Napoca, Romania, on tackling disinformation and fake news in Eastern Europe. A new round of TechCamp scholarships for counter-radicalisation campaigns is on offer. These activities are among the many achievements of RNTC as a centre of expertise and knowledge transfer.

Our location
---
After our huge success at the 5th International Conference on Family Planning in Kigali, we are going to Canada in June to reiterate our pleasure-positive message in the world's largest conference on gender equality and health and the rights of women, Women Deliver.
Our Love Matters programme is a global network of online platforms talking with young people about love, sex and relationships in an open, honest and sex-friendly way. Make sure to check out our website for the latest updates on our programme at the conference.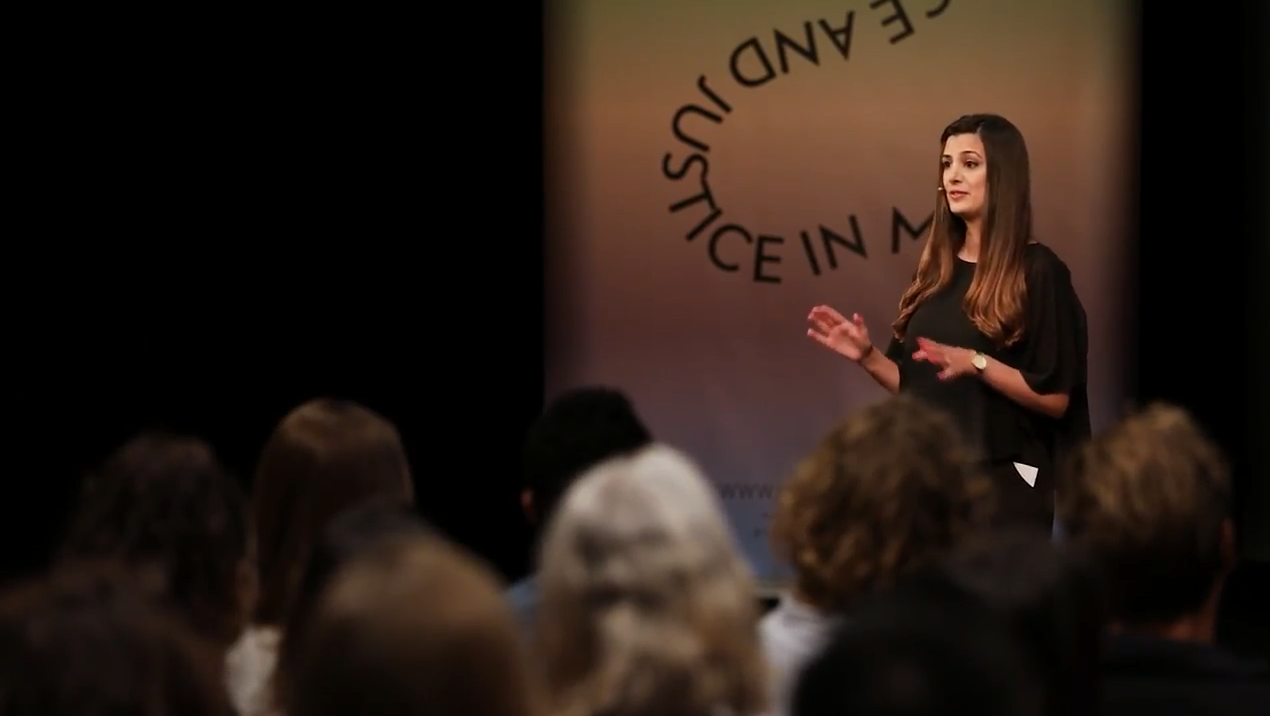 Barometer chat
---
"If the war in Yemen doesn't stop soon, the country will suffer the worst starvation case in a century," said our Regional Manager, Ruba Mimi, at the Hague Talks. Her inspiring and impactful presentation reminded the international community of the hopes and dreams of young Yemenis despite their very real struggles.
Much work needs to be done towards re-building peace in Yemen. We at RNW Media have chosen to focus on unlocking young voices and generating youth leaders via our online platform, Yemen Youth Panel. What is your solution to this crisis?
Write to us at jennifer.bushee@rnw.org